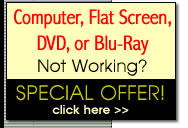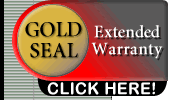 We welcome your questions and comments about the material on this site, whether it be for directions to our repair facility, technical information, or any other questions about our services that are as yet unanswered. For a list of Frequently Asked Questions, please click here.

Below you will find a form to contact us by email with your concerns or questions. Fill out the form to completion, and press the send button, and it will be emailed to one of our representatives, who will get back to you with a detailed explanation during business hours. If you wish to speak to a company representative, feel free call us at 215-639-3800 or our toll free number (coming soon), and our receptionists will direct you to the right person.

If it is more convenient for you to ship your product to us than bring it yourself, call us, and we will arrange with you for a UPS pick-up tag.